What we do
We design and develop amazing websites in Albury/Wodonga for businesses, clubs, and organisations located only in the Albury/Wodonga region.
Go to SEO
SEO
Search engine optimised, so your website can be found.
About
Reliable, Frendly, and Honest.
Albury Wodonga Local Website Builder and Designers.
We build and design small business websites in the local ALBURY WODONGA area. Fast and reliable web design is our speciality.

Established a few years back when Pete (founder) noticed some local businesses needed honest help in getting their online presence sorted. Pete helped 2 businesses get their websites back online and doing so provided a service they couldn't believe was available right here in Albury Wodonga!

ChookChook (a name you won't forget in a hurry) has grown from a one person operation to a family orientated personal web design and technology help centre. You'll benifit working with real local people who believe in transparency, honesty, and service. Package all this together and the value of your website becomes obvious.

Your business and website success is our drive, so why risk dealing with unknown off shore departments that leave you with nothing more than a blank website template for you to fill in? We'll do the geeky stuff from start to finish with continued help and support for as long as you're one of our treasured clients.
Outstanding customer service for an amazing website experience.

Located locally and serving only the Albury/Wodonga area.

We'll better the Off Shore Outsourced web designers.

Book us for a friendly meet up and coffee. We'll come to you anytime.
Who we are
Professional locals who really care.
I'm known as being like MacGyver.. Able to fix things by un-thought of methods.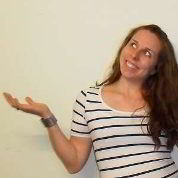 Looking after my 3 boys is challenging but having a creative mind to entertain them is an advantage too.
Testimonials
We don't need to brag. These Albury Wodonga businesses and others do it for us..
Obligation Free Website Quotes, Fast and Simple.
Useful Tips From Our Blog
Free Website Hints and Tips.
Are you getting great value out of your Advertising campaigns? You need to get the word out about your business (an obvious fact, I know) so you advertise in local newspapers, radio, and TV. They are arguably some of the biggest mediums through which to advertise your business, they have been for many Read more about Using a website to gain value from advertising[…]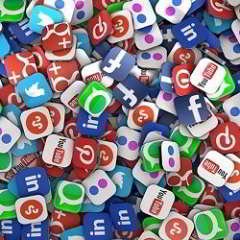 Have you heard of this Crazy web service called Social Media? Surly you have. At the very least you've heard of Facebook – right?   But before you go diving into Social Media and spending huge amounts of time and resources, we highly recommend you watch these videos: Our Read more about Social Media – Is it really worth it?[…]
Previous
Next
Lets Get Started
We'd be delighted to hear from you.